OurManagement Team
From one man and one dog and one car, we've grown to a small fleet with mini-vans, trucks,  luxury cars, limousines and and ambulance.  Our drivers are all 100% sober.  We're the best cab company the Gorge has seen, and we're growing right along with it!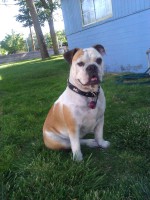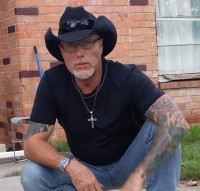 Ricky Bobby
​Richard Stratton, Jr

Belle Bella
Bella Stratton

The namesake of our parent corporation, Bella has provided a service of utmost importance since 2008. She's also a trained professional earning her  Assistance Animal (Service Dog) Tag and is involved in all of our corporate decsions.
This is the guy that listened to his dog and started this with a Bulldog, one car and a lot of faith.
Surrounding himself with good people and building an excellent team providing reliable service and transportaion in safe and well maintained newer model vehicles. Ricky gets and keeps the wheels turning!
Bell Bell Enterprises, LLC proudly supports The Wounded Warriors Project, the Semper Fi Fund, Disabled American Veterans and Paralized American Veterans with monthly stipends.

We Proudly support our military and our veterans and feel you should too.
Guys and gals, you know whwo you are and thank you for your service!